South Carolina Fire Academy
Protect. Prevent. Train. Respond.
Basic Fire Investigation Program
S.C. State Fire partners with local fire investigators, insurance industry investigators, SLED, ATF, and S.C. IAAI to offer its Basic Fire Investigations course. This course is open to all South Carolina fire service and law enforcement personnel.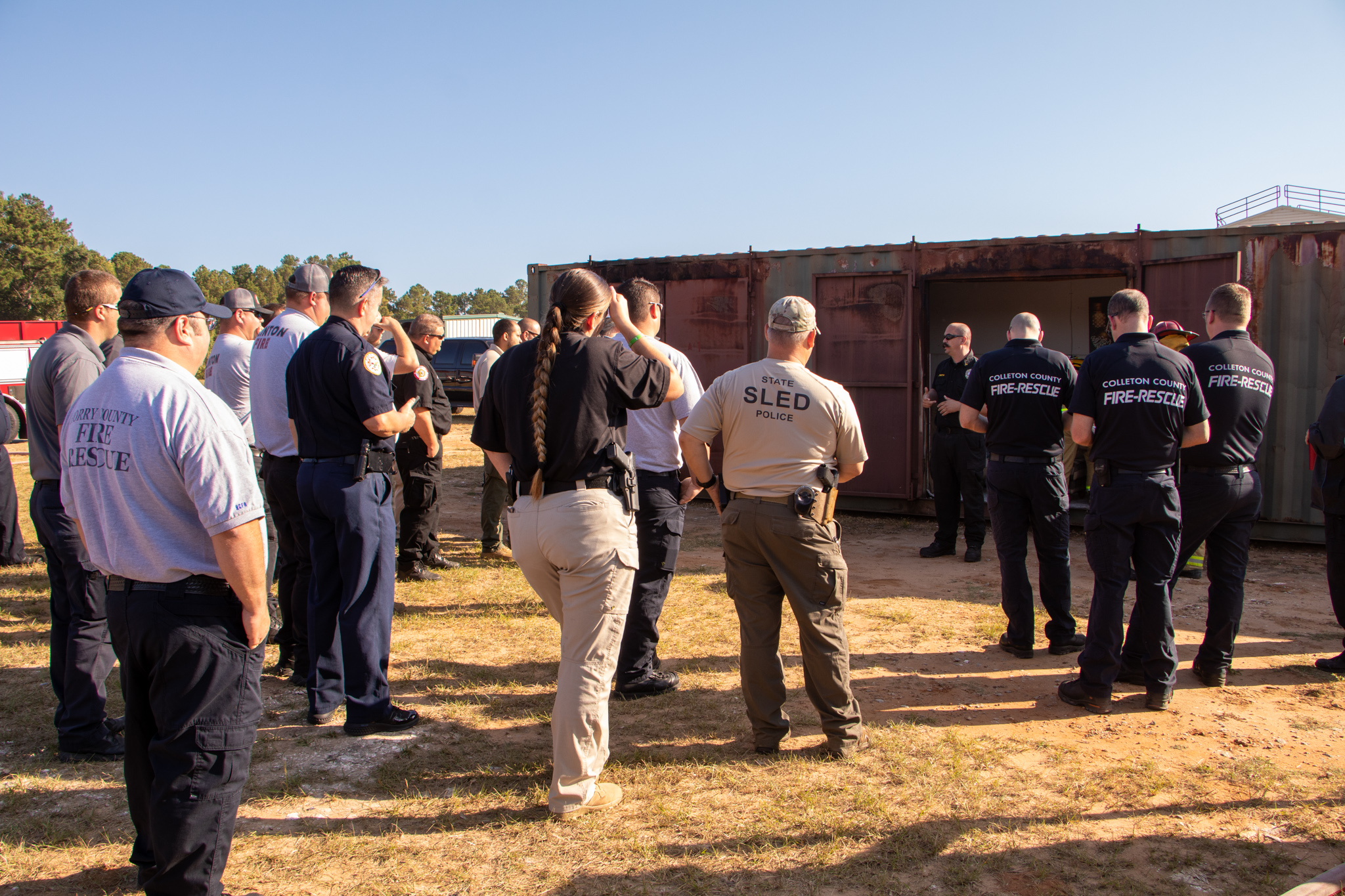 Each six-day, 48-hour course is designed to cover the basic principles and practices of fire investigation through NFPA 1033-Standard for Professional Qualifications for Fire Investigator and NFPA 921-Guide for Fire and Explosion Investigations.
Topics include: Fire scene investigation methodology, scene safety, basic fire science, fire patterns, building systems, electrical systems, appliances, fuel systems, human behavior, origin determination, cause determination, classification of cause, legal considerations, evidence, and documentation.
Successful students receive an IFSAC-Fire Investigator I certificate and are eligible to apply for ProBoard certification. This course meets the pre-requisite to apply for IAAI Fire Investigation Technician certification.
This course is hosted twice a year on the S.C. State Fire campus in Columbia, S.C. and has a competitive application process. Applications are only accepted in the Fall of each year, and acceptance notifications are made just after the first of each year for both classes that year.
2024 Application Packet Coming Soon!
For questions, please contact Curtis Smith.