South Carolina Fire Academy
Protect. Prevent. Train. Respond.
Dear Student,
As the South Carolina Fire Academy Superintendent, I congratulate you on your decision to further your fire service education.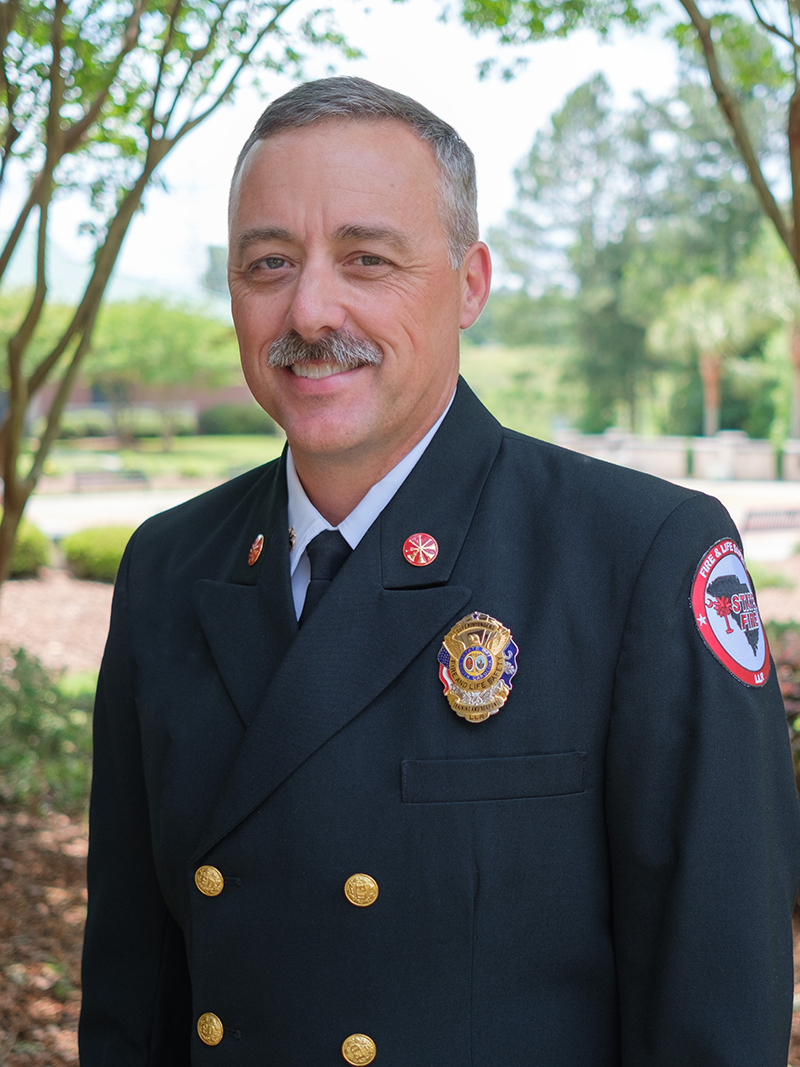 Whether you are affiliated with a paid or volunteer department, a brand new recruit, or a seasoned fire chief, you are an important part of our organization and its mission.
Our leadership team is focused on creating a responsive and forward-thinking organization dedicated to providing comprehensive and modern training experiences that meet and exceed national standards.
The South Carolina Fire Academy is a first-class training institution offering classes and certifications, specialty training, conferences, seminars, and one-of-a-kind events. There are educational and fellowship opportunities for everyone, and I encourage you to take advantage of them!
While serving your community, we are committed to keeping you engaged in your educational pursuits and providing resources to help you along the way.
If I can ever be of assistance, please feel free to contact me.
Stay safe,
Chief Jason Pope
Fire Academy Superintendent
"Service before self"