South Carolina Emergency
Response Task Force
Protect. Prevent. Train. Respond.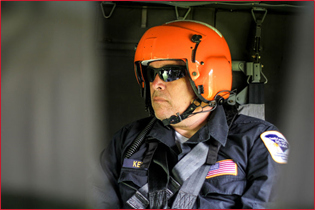 Dear Student,
Thank you for your interest in the Emergency Response Task Force (ERTF). As its chief, we support local first responders with force multiplying personnel, equipment, and subject matter experts. We also assist with emergencies and disasters that have overwhelmed initial resources.
When the need arises, we provide support and response for many different events. These include HazMat, medical, wide area search, structural collapse, high and low angle rescue, technical rescue, communications, logistics, water rescue, helicopter rescue (HART), and planning.
The ERTF operates out of a 15,000 square-foot building on the South Carolina Fire Academy campus. Currently, we have six tractor-trailers, multiple incidents support trucks, a communications bus, as well as a number of trailers and command vehicles. We also house nearly $8 million worth of equipment that can be transported by air, land, or sea.
We are always looking for talented first responders interested in expanding their knowledge in specific rescue fields. If you are interested, the application is online under the Emergency Response Task Force tab on the State Fire Marshal's website. For more information, you can also email SC-TF1@llr.sc.gov.
Chief Ken Kerber
ERTF